Smart charging
on solar and wind energy
With smart charging you make optimal use of available green energy. This makes electric driving truly green.
Therefore smart charging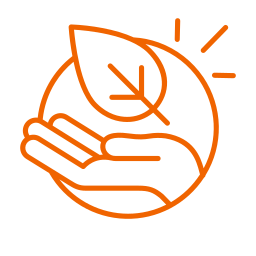 Charge smart on solar and wind energy
Smart charging makes optimal use of solar and wind energy. You download the app. We do the rest.
Always certain of a full battery
We directly charge your battery for 37,5%. You can always leave in a hurry, even when the sun is down.
Smart charging and our energy offer
Save €150 per year on your energy bill with smart charging. And your charging costs go directly to your employer.
This is how smart charging works
Electric driving is not always green
To drive green your car should be charged with green energy. And that's not always the case, even with a green energy contract. Take for example dinner time, when the energy consumption is usually much higher than the supply of green energy. If you start charging your car at such a time, you are increasing the problem. Smart charging solves this.
Your preferences first. Our smartness second.
To calculate the best charging schedule for you we first look at your preferences. Via our Smart Charging app we know your next departure and desired battery level. Next we look at the green energy production and the forecasted energy demand. During charging we continuously optimise your schedule.
Step 1/4 - Connect your car and charge point
Create an account. Fill in the details of your LeasePlan car and charge point.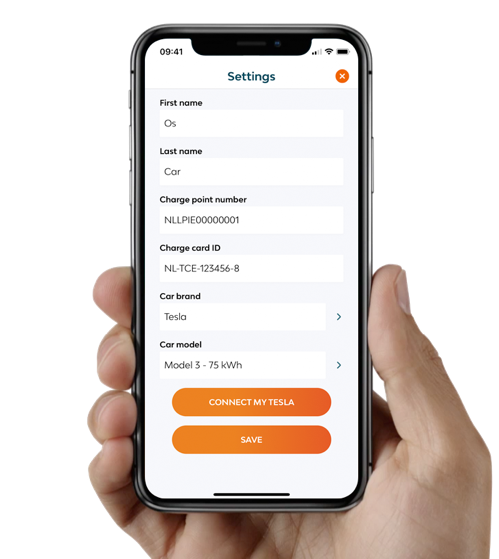 Step 2/4 - Start with smart charging
Start a session on your charge point. Fill in your current battery level and details for your next departure in the app.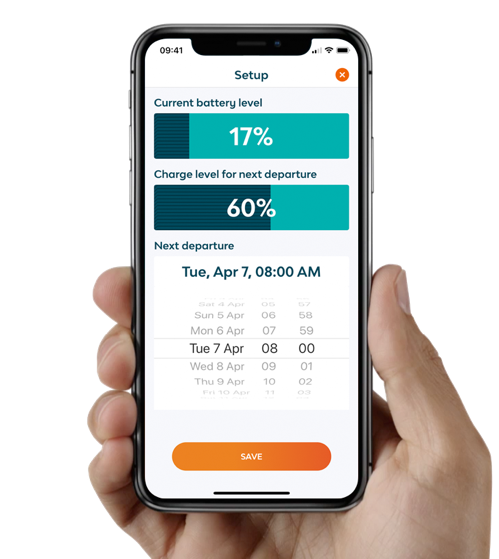 Step 3/4 - Check your results
You save CO2 with every smart session. And with our energy contract you also save for discount on your energy bill.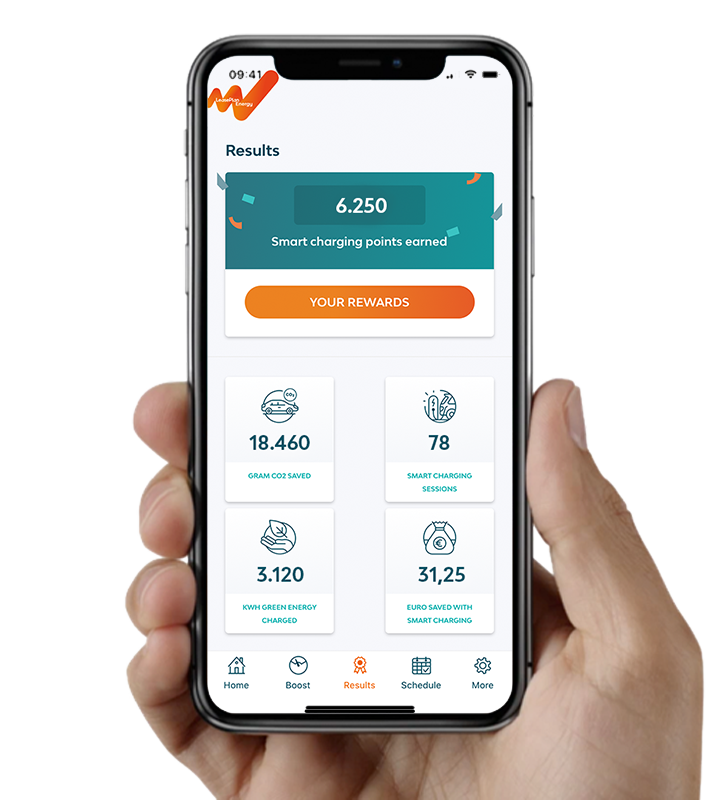 Step 4/4 - Plan ahead
By filling in your weekly schedule we always know how to charge your car.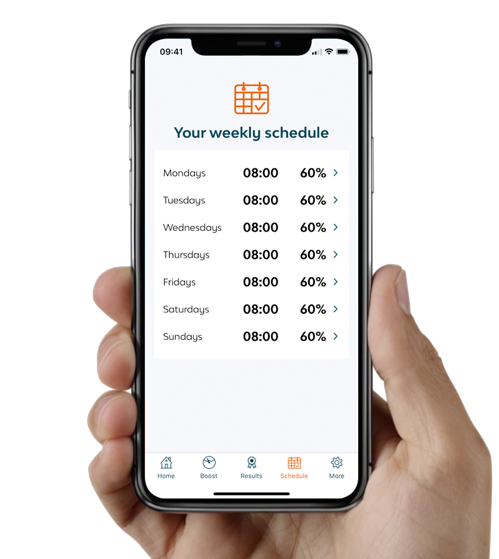 Extra benefits in combination with our energy
Green energy for the purchase price
100% solar and wind power from the Netherlands and CO2-compensated gas. That's truly green.
Half your energy bill
The costs of home charging are directly paid by your employer. You only pay for your household consumption.
Save with your car for discount
With every smart session you save for discount on your energy bill. That's around €150 per year!